With data privacy regulations like the GDPR, companies need to be up to speed on the volume and nature of their data inventory.  
If you want to understand how your company processes data, what data is stored and how much data you store, you will need to map it out.
Expect to be surprised by the sheer volume of it all. Most companies don't know what data they have lying around until they see it. And often they discover personal data in unexpected places.  
The TL;DR of data discovery
Data discovery refers to the process of collecting and consolidating data from multiple databases into a single source. This can be done manually or automatically. 
Manual data discovery is a time-consuming process. Data specialists manually map data according to what data is available, where it is stored and what needs to be provided.  
Normally you would locate files, open them and evaluate what type of data they contained. You would then classify and label the files, and lastly store this data in a spreadsheet.  
Sounds tedious, right? 
Although it might seem like a simple task, guiding the data discovery process used to require deep technical knowledge. And a lot of time.  
Imagine you were tasked with manually locating and classifying all files in a company with a hundred employees. Yikes. 
Enter machine learning and AI! 
The data discovery process can now be fully automated. This makes it possible to locate, consolidate and classify vast amounts of data with the click of a button.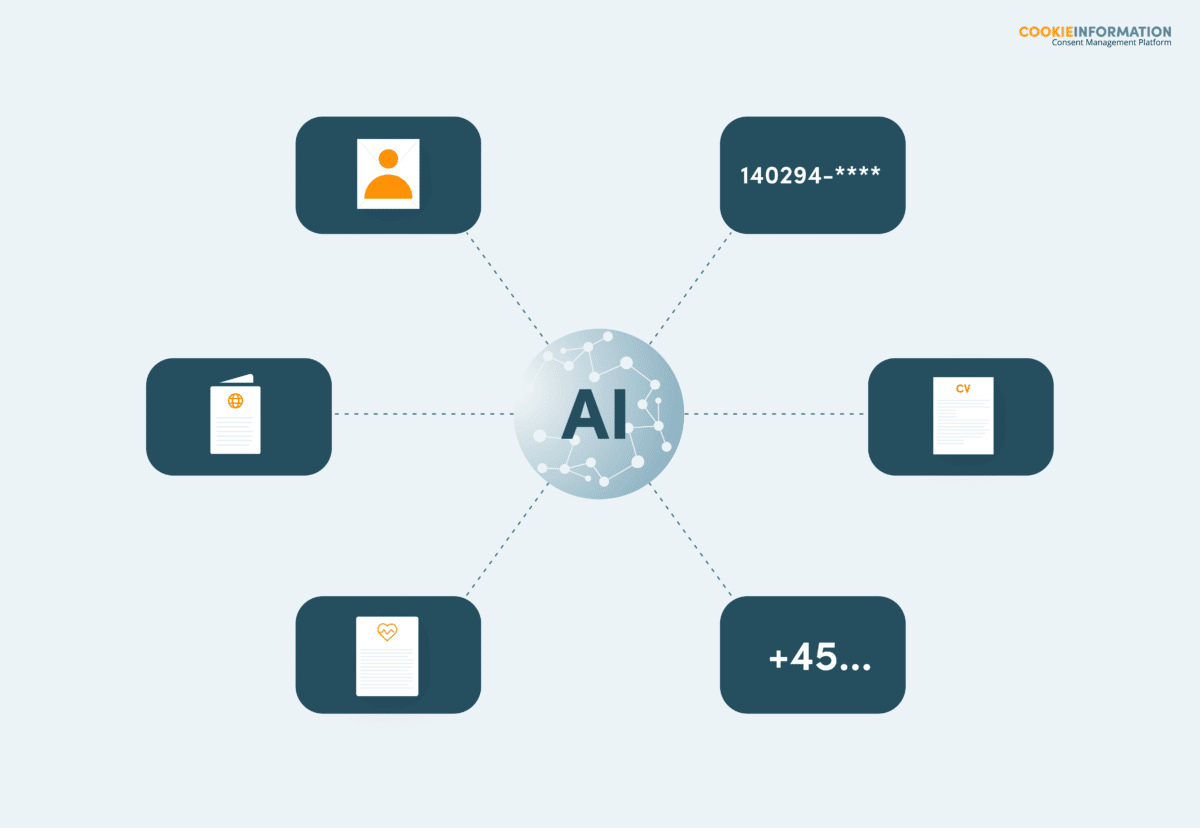 Data discovery is a crucial step in understanding what data you have, where it is stored and how it is being used.
By using a variety of tools, you can find out more about the various locations where your data resides and what types of information they contain.
Data discovery can be used for various purposes:
Identifying which networks contain sensitive information.
Monitor sensitive data risks.
Determining if there are any gaps in your existing security policies.
GDPR documentation.
In recent years, data discovery has been a priority for many corporate IT-security departments.
With an increasing focus on privacy and data compliance, businesses need a way to make sure that they can easily audit sensitive data.
This will help businesses take steps to protect themselves from data breaches and compliance risks.
But why should I care about data discovery?
Companies collect more data than ever. The number of different data sources and formats increases by the day.
With the increased focus on data protection and governments penalizing non-compliant businesses, data compliance should be at the top of corporate agendas.
Implementing policies and practices for data management is a start. But for many companies, the limiting factor seems to be enforcing data management policies on an operational level.
In such cases, automated data discovery can be a big help.
The goal of data discovery is to discover personal and non-compliant data. This information can then be responsibly managed, protected and eventually disposed of when no longer needed.
Data discovery provides a way for organizations to ensure compliance with regulations like GDPR. Data discovery provides insight into all data locations across the enterprise, including endpoints and cloud platforms.
Data discovery is hugely important because it helps businesses to:
comply with regulations and best practices. For example, data discovery can enable you to identify any GDPR-related issues in your organization and take appropriate action.
create a governance plan ensuring that you have the right tools to manage your data effectively, whether on-premises or with cloud services like SaaS applications.
figure out where your data resides across different systems so that you can protect it from cyberattacks and keep it secure at all times.
In addition to these uses of data discovery technology, data discovery helps you to identify where you are most vulnerable to a security breach.
This can be done by reviewing records of data movement or by using specialized software that scans for all relevant files on a network.
Data discovery: your new compliance hero
Do you have a complete overview of all the data you store? If your answer is "yes", then bravo.
But experience tells us that a lot of companies don't – and that poses serious compliance risks.
Data discovery is a brilliant way to advance your privacy program.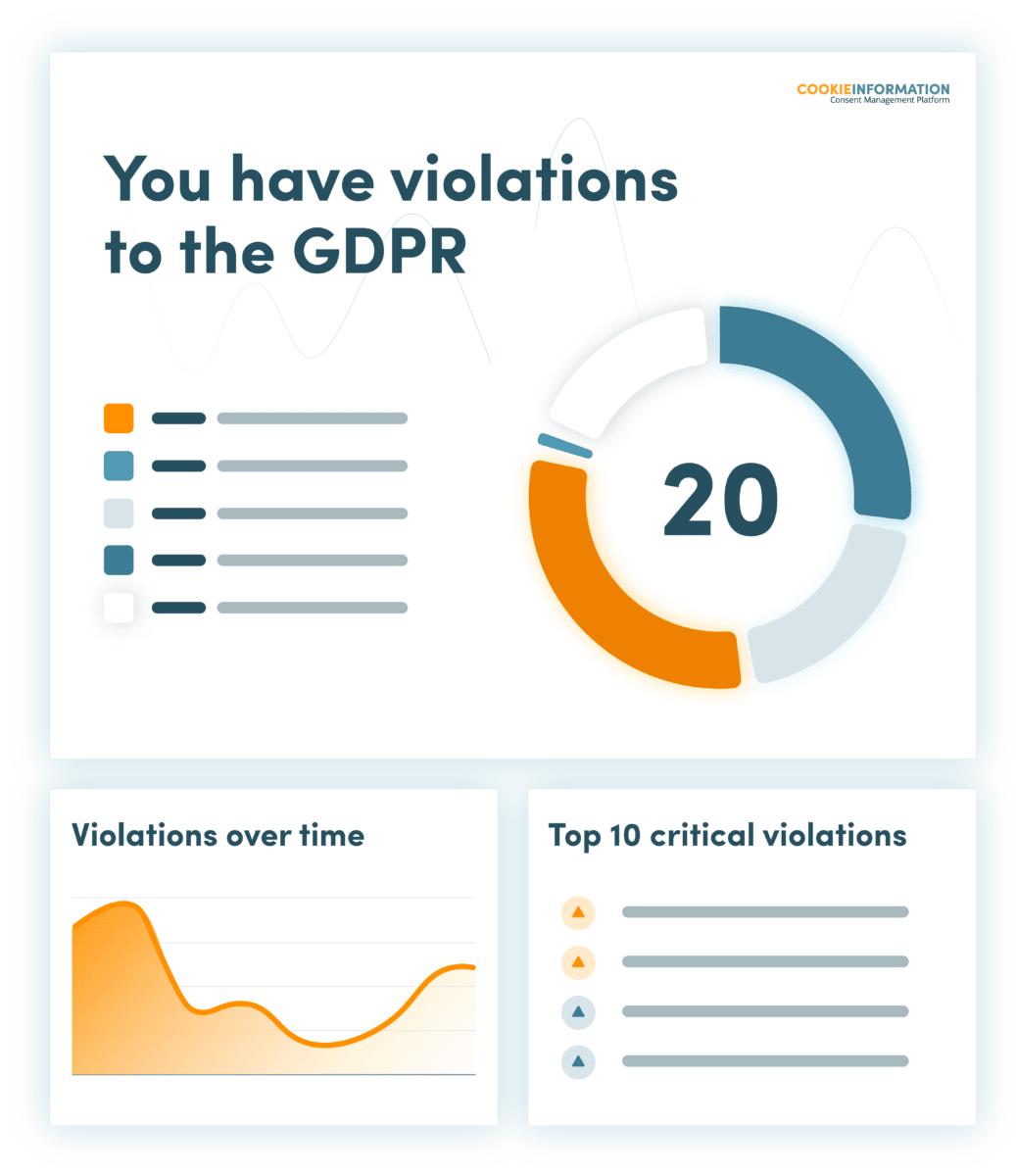 If you want a complete data inventory and an easy way to monitor company compliance, we have you covered.
Data Discovery by Cookie Information, covers all your data privacy, risk and compliance needs. Our data discovery solution automatically locates and classifies all your files, emails and documents through AI data mapping. All in one place.
This means no more looking through hundreds of files manually. Eliminate human error and never miss a piece of personal information again. The AI leaves no stone (or file) unturned.
Data discovery will save you time and resources by making it easier for security teams or DPOs to identify confidential, proprietary, or otherwise sensitive data, across your entire organization.
With department and employee level insights, it becomes easier than ever to get to the root of compliance issues.
Cookie Information will automatically notify you when non-compliant data is found and assign the relevant employee to act on it.
That way you will always know the state of your GDPR compliance and proving your business' compliance becomes a walk in the park.
And never look for a single file manually again. Your company's personal data will be found, categorized and displayed in one single platform so you can act on risks and violations.