The investment is going to propel the company's European expansion with the goal of establishing Cookie Information as the leading Consent Management Platform (CMP) in Europe.

Capital investment for expansion and growth
Kirk Kapital has acquired 40 pct. of Cookie Information, the leading provider of cookie consent solutions in Scandinavia. 
Partnering with Kirk Kapital is part of a strategy that will enable Cookie Information to accelerate international growth and create a leading European software company within Privacy and Compliance.
Kim Gulstad, CEO of Kirk Kapital, welcomes the partnership with Cookie Information and the purchase of 40 pct. of the shares in the company.
From a societal perspective, it is important that we all have confidence that our personal information is processed in a trustworthy manner and within the frameworks of the law.

Cookie Information's mission is to provide trusted experiences to all that use the internet. Therefore, we look forward to supporting Cookie Information in their ambitious international growth journey in the coming years.


Cookie Information is a global Consent Management Platform with more than 3,000 international clients. Their core product, the Consent Solution, is implemented on +250,000 websites in 130 countries. 
The main activities and success are built in Northern Europe and Scandinavia and CEO Karsten Rendemann looks forward to building upon the already established Nordic strategy and accelerate the company's growth in the rest of Europe.
We are happy to welcome Kirk Kapital as a co-shareholder and an active co-owner. We see this as yet another endorsement of Cookie Information.

We are partnering with a well-established and respected blue-chip organization that shares our vision and mission to promote the trust everyone can have in digital services on the internet.

We look forward to the collaboration and the exciting international growth journey, which will now be accelerated.


Over the past 4 years, Cookie Information has experienced exponential growth every single year and the number of new employees has skyrocketed since the beginning of 2022. 
Co-owner and COO of Cookie Information, Jonas Voldbjerg Andersen, expects the growth rate to increase even further.
The growth is attributed to a team of fantastic colleagues. They have been working so hard to get us on the map and to support all our clients.

We started 5 people in an 18-century picturesque office in downtown Copenhagen and now we are 30 colleagues from 17 countries all over the world.

We see this investment as an opportunity to double the number of colleagues over the next few months.


Next goal: European expansion
The investment enables Cookie Information to accelerate its international growth plans. After having established the company as a CMP market leader in Scandinavia, Cookie Information is now looking to the rest of Europe for expansion. 
Cookie Information's CMP has an amazing product market fit with the increasing demand all over Europe for professional consent solutions. The Consent Solution enables businesses and organizations to collect and document valid consents from their website and apps visitors.
This in turn ensures their compliance with strict global data privacy legislations like ePrivacy and GDPR. Cookie Information is founded in 2011 and now employs a diverse team of 30 colleagues from headquarters in central Copenhagen, Denmark serving solutions on 250,000 websites in more than 130 countries.
The investment enables Cookie Information to double the number of colleagues in the Copenhagen office over the next few months.
Kirk Kapital is a family-owned investment company owned by the Kirk Johansen family. The Kirk Johansen family are descendants of Ole Kirk Christiansen, who established LEGO. 
Kirk Kapital manages approx. EUR 1.5bn in AUM invested within Strategic Investments and Financial Investments. Within the Strategic Investments, Kirk Kapital is an active and long-term owner with larger minority positions in Beck Pack, Dansk Træemballage, Danske Stenhuggerier, Ellepot, FMD, Globeteam, KOMPAN, Promon, Scanmetals, Tacton, TITAN Containers, TP Aerospace, TPS Rental Services, and VivoMega.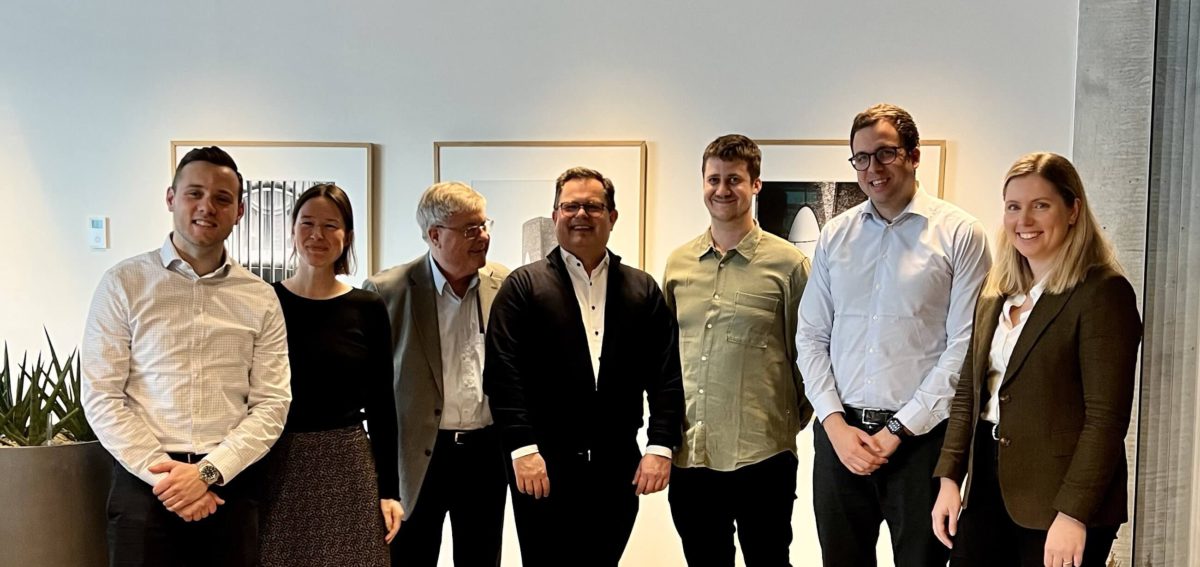 Cookie Information is a Danish Consent Management Platform (CMP). It's a SaaS company that specializes in developing consent solutions for websites and mobile apps that ensure compliance with strict global data privacy regulations like GDPR, ePrivacy, CCPA etc. 
In 2021 Cookie Information made the prestigious "Top 250 Fastest-Growing SaaS Companies of 2021" list by Latka Magazine. Cookie Information's mission is to assist public and private organizations complying with national and international data privacy laws.
From their offices in Copenhagen, Cookie Information services customers worldwide with 30 employees from 14 different nationalities. Cookie Information contributes to increased data protection and trust in our society.