Professional Consent Management Platform
When it comes to collecting valid consent for cookies and trackers on your websites or apps – we've got you covered!
Sign up for a free trial with Europe's leading Consent Management Platform.
Consents handled each year
Professional Consent Solution for Websites and Apps
Cookie Information provides you with a complete GDPR & CCPA compliant solution for your website and apps.
Why our CMP can benefit you
Compliance concerns different parts of your company. We have a focus on all of them.
We provide you with all the tools to make your website compliant, and stay compliant.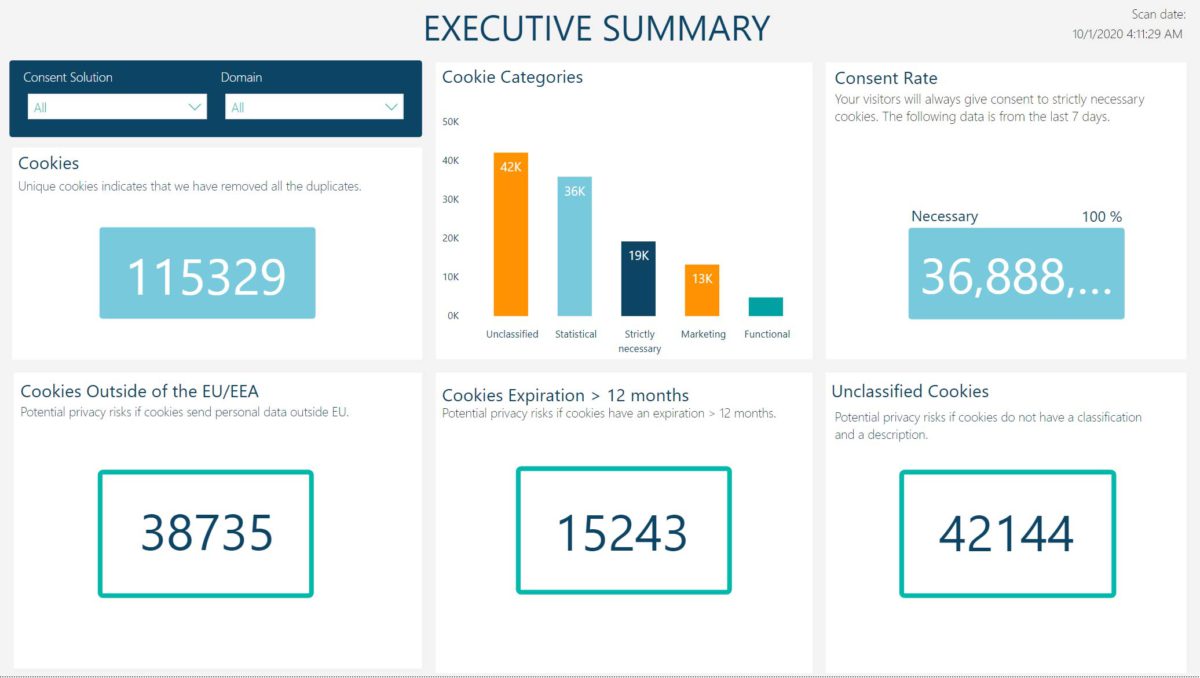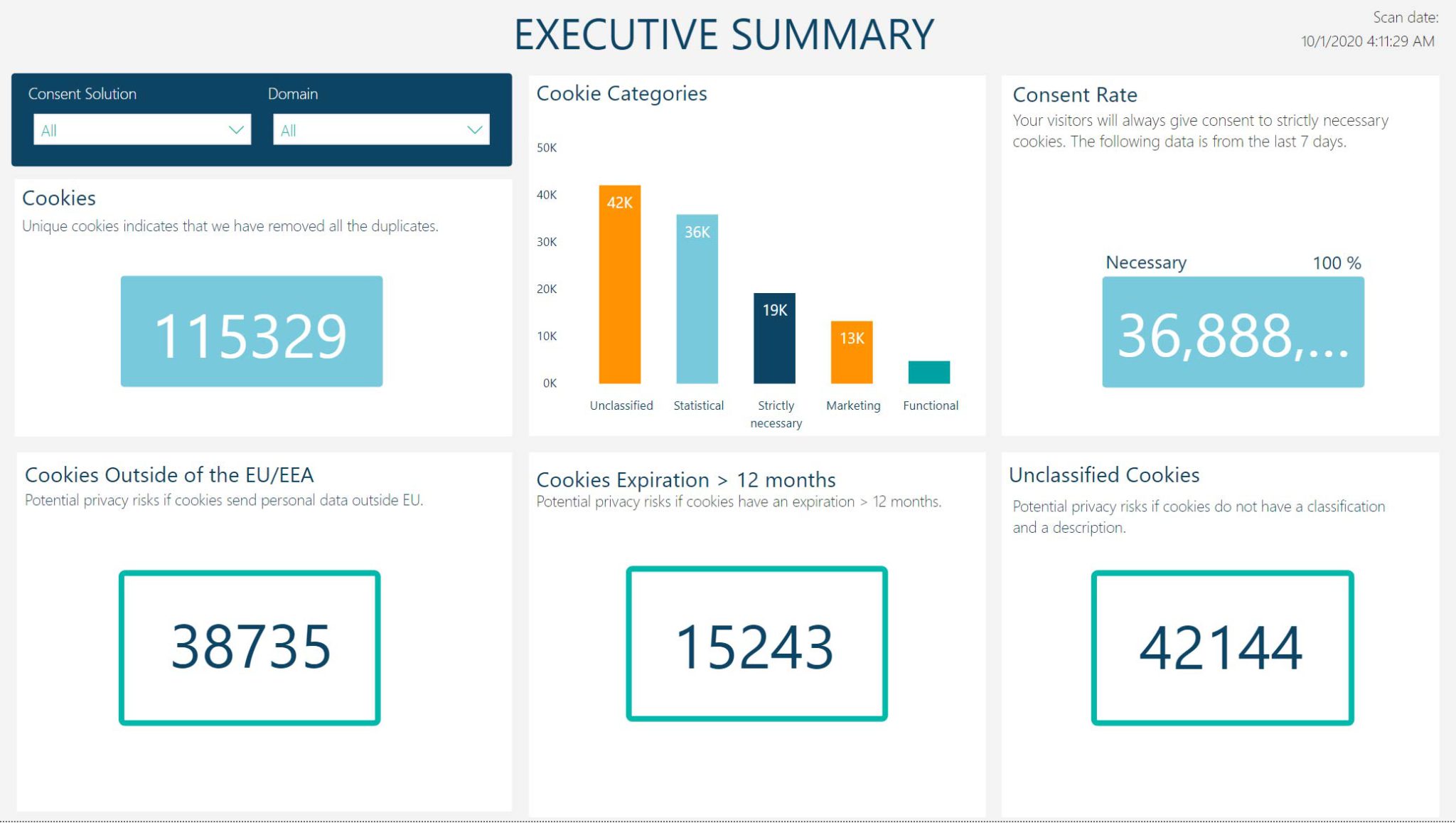 Manage your compliance
directly in our platform
Once your domain is set up our crawler will scan your website for trackers, so you can display the required information to your users.
Our Consent Solution automatically stores every single user consent for 5 years, so you can document valid consent to the Data Protection Authorities.
Integrate you new pop-up with your website's design. Customize position, layout, text and colors, and add your logo to the pop-up to make it your own. 
Compliance Dashboard:
Advanced insights & optimization tools
The Compliance Dashboard gives you a complete overview of all trackers on your website(s). Find information on which trackers pose a compliance risk to your company. 
GDPR & ePrivacy requirements may have negative effects on your tracking abilities for analytics and ad campaigns. Use Consent Insights to optimize your consent opt-in rates.
Are you sending data outside the EU/EEA? Get full control of your data transfers to stay within the legal requirements of ePrivacy and GDPR.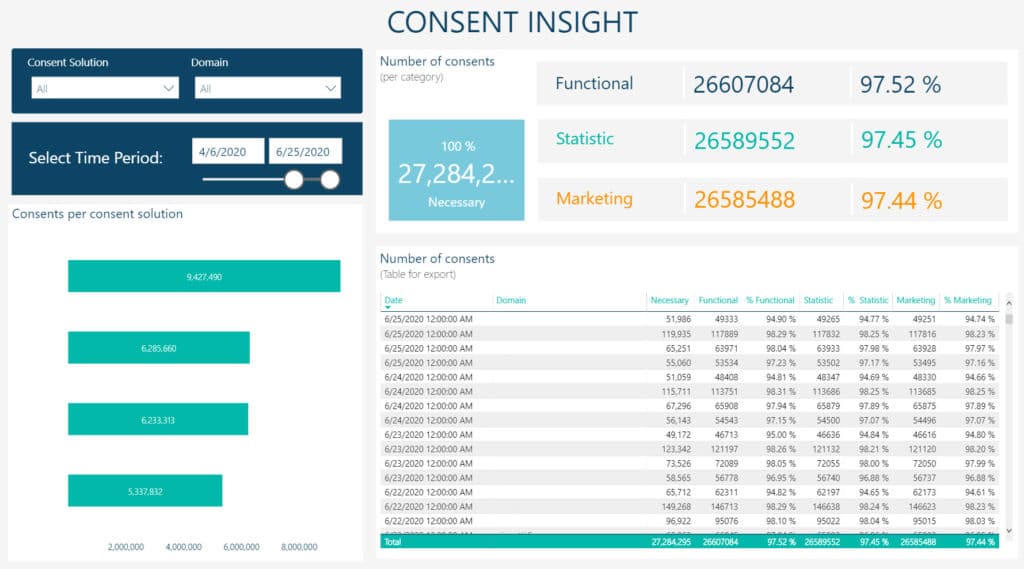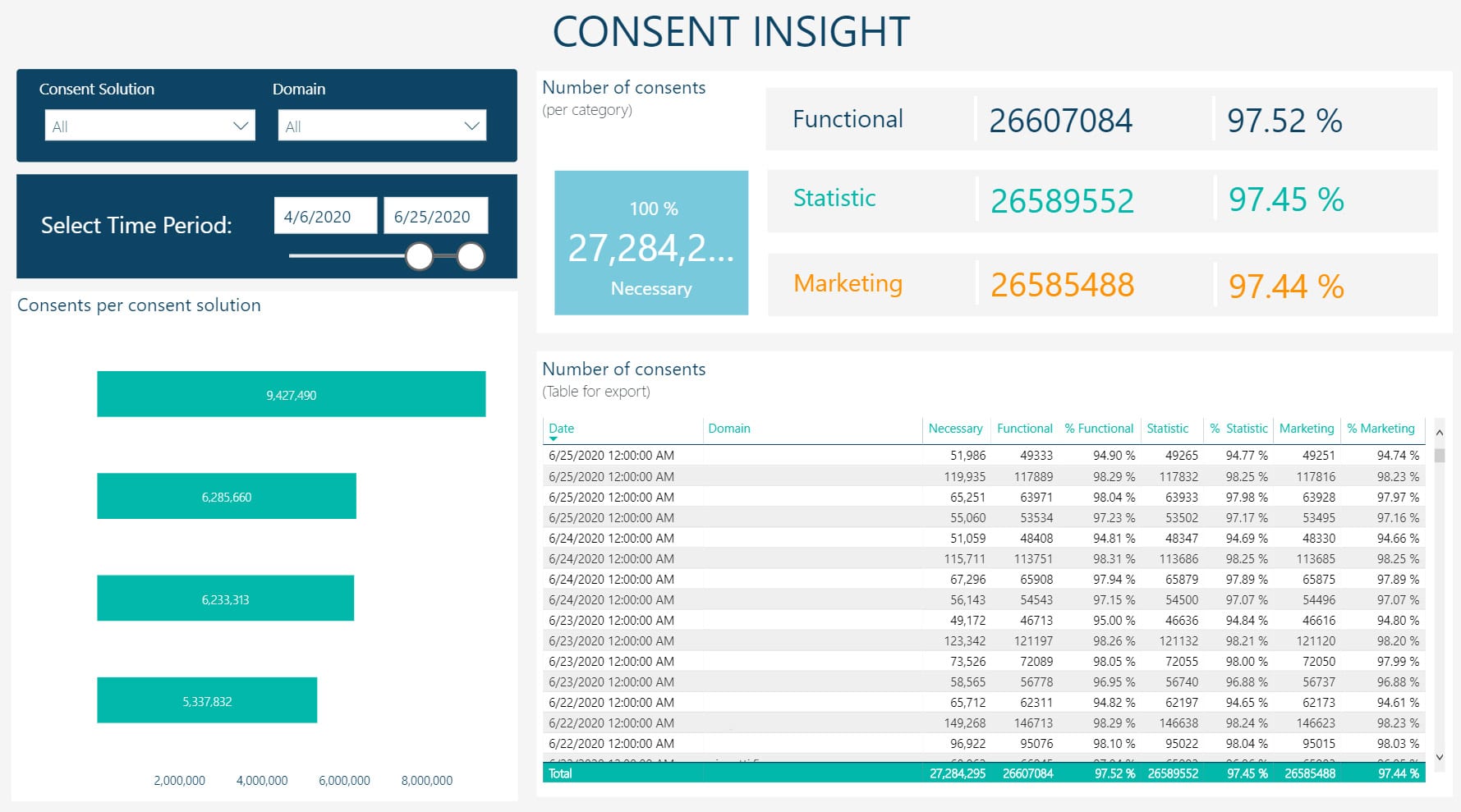 Our customers demand the best consent solution
and that's why they hire us!
Thousands of satisfied clients trust us to make their websites compliant. Do you also want full website compliance?
They simply gave us the best solution for our website. Great onboarding, fast support and a customized and compliant consent pop-up. They have been great to work with and we really appreciate their easy to use Consent Management Platform.
They have been incredible to work with over the past couple of years and very passionate about what they do and offer to their customers.
Cookie Information is a great solution for cookie compliance. We have been using it with many of our Data Protection Officer (DPO) customers.